Swift as the Wind. Quiet as the Forest.
Conquer like the Fire. Steady as the Mountain.

- Sun Tzu
Together with us, for the future!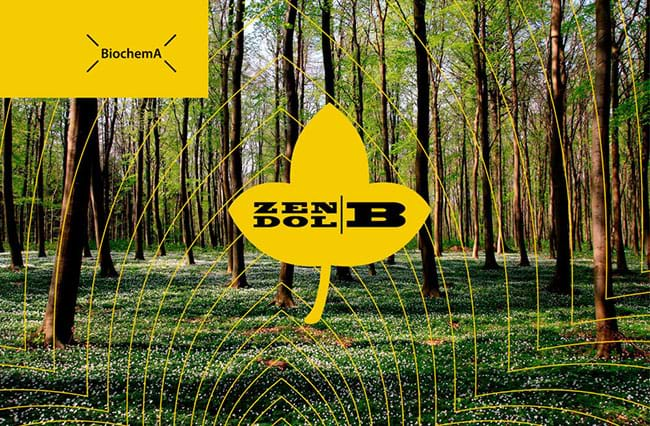 ZENDOL B3 is a proprietary wood preservative developed many years ago by our company. ZENDOL B3 has new functions and superior characteristics as compared to competitive products and is effective in a wide range of applications in wood industry.
ZENDOL B3 is a unique product because it has a multiple action.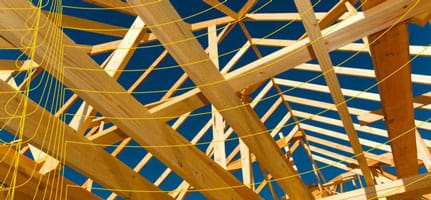 Zendol B3
The growing global concern for environment, biodegradation and toxicity issues imposed extremely high standards for each new biocide. ZENDOL B3 is a state-of-the-art product that conforms to the highest requirements as concerned by BPR, CLP and REACH.
Inovation
The advantages of using ZENDOL B3 are demonstrated by the unique qualities of the composition:
wash proof -

ZENDOL B3 ensures long-term timber protection, even in conditions of high humidity (it doesn't get washed off the wood's surface). This quality is attributed to its extremely low solubility in water, combined with the increased wood absorption conferred by the active ingredients.

various and multiple applications -

the product can be applied in common wood treatment procedures on different wood products and risk classes: wood joinery, wood in contact with soil, logs and timber.

extended biological action -

efficient action against a wide range of moulds like surface moulds, rotten and blue stain moulds, insects.
We provide technical support for our product, to help our customer identify the cause of possible problems and find solutions to improve technology.
CHEMICAL AND PHYSICAL CHARACTERISTICS
Composition:

mixture of sulphur and nitrogen compounds

Appearance:

yellow clear liquid

Active ingredients:

12 – 15%
APPLICATION AND DOSAGE
Application
Protection against moulding of steam-treated beech timber, freshly cut beachwood and softwood;
Protection against blue staining of freshly cut softwood;
Protection against moulding of logs and knobs in forestry;
Protection against moulding, blue staining and rotting of construction wood.
Dosage
1,0 - 1,5% fungicide in chainsaw oil or diluted with water;
0,6 - 0,8% in water for timber treatment by immersion;
2,0 - 6,0% in water for construction wood treatment by immersion or 1,5 - 2,0% for surface treatment.
PACKAGE AND STORAGE
Packaging
Plastic drums of 20-30kg.
Storage
36 months at approx. 20°C.
ABOUT US
Biochem A is a small size company, founded in 2003. The company is owned and operated by Dr. Margareta BALULESCU. She is a former research scientist who leverages her extensive experience to provide customers with professional solution in a flexible manner for specific needs, high quality products and consulting services.
OUR MISSION: Biochem A provides high-level expertise in industrial biocides, including protection of wood and different other media against bio deterioration.
The company mission is to fulfil the benefits most important to its customers:
Flexibility:

for every customer has unique needs and we will be able to satisfy them.

Quality products:

state-of-the-art products.

Good advice:

tailoring its service to meet customers' needs.
Biochem A's STRATEGY involves focusing on a specific area of expertise in which it has strong capabilities. The company positioned as true experts in the introduction and after sale service of biocidal products.
The target customers are usually large and medium-sized company with a good quality control.
Relationship marketing is important for our strategy as we work to build long-term mutually satisfying relations with key parties - customers, suppliers.
Our VISION is to use relationship marketing as a mean to our ultimate goal: the building of a unique company asset - marketing network, a strong partnership of the company and its supporting stakeholders - customers, employees, suppliers, distributors, university scientists, with whom it has built mutually profitable business relationships.
Our VALUES are the keys to further success together:
Attention to quality

Professionalism

Integrity

Results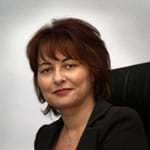 MARGARETA BALULESCU, PhD
PhD in Biochemistry, Executive MBA, General Manager and founding partner at Biochem A, author of patents, research works and published papers, international advisor at EBRD.
EDUCATION
2007:

EMBA – Bucharest Institute of Public and Business Administration – ASEBUSS in partnership with Kennesaw State University (KSU) – Atlanta, Georgia, USA. Licence paper in Marketing.

1998:

PhD – University of Bucharest – Biochemistry. Thesis in Enzyme Biotechnology.

1987:

Master of Science in Biochemistry – Polytechnics Institute (Faculty of Chemical Technology - Biochemistry). License paper in Environment Protection.
PROFESSIONAL CREDENTIALS
Research papers published in international peer-reviewed journals, speaker to international conferences and seminars, author to invention patents (details available by request).
International Advisor at EBRD (European Bank for Reconstruction and Development).
WORK EXPERIENCE
Oct 2006 – present:

General Manager and Founding Associate – Biochem A s.r.l.. Management in an activity deserving wood industry.

Jun 2005 – Oct 2006:

Technical Representative – International Corporation. Providing technical support for key accounts, implementing laboratory methods to develop and diversify the activity, bringing added value to customers in metalworking applications.

Jun 1999 – Jun 2005:

Research scientist, Customer technical support – a former refinery and blending plant. Development of new environmental friendly products that resulted in 4 patents. Implementing laboratory test methods. Managing customer relationship based on technical support.

Sep 1990 – Jun 1999:

Research scientist, Customer technical support, Laboratory Manager – a Petroleum Research Institute. Coordinating research projects and later, customer service activities, organizing customer technical seminars. Activity in different industries: metalworking, coatings, wood, cooling waters. Resulted in development of new products (3 patents), published research papers (5), speaker at local and international conferences (14), and contracted projects (30).